It's only a matter of weeks before the Ski City resorts fire up their chairlifts and are descended upon by snow addicts fresh off a full summer's worth of withdrawals. Skiing or riding on opening day is a respectable way to ring in the new season, but also not without its pitfalls. Here's how to make the most of your first day on the slopes.
NO NEW GEAR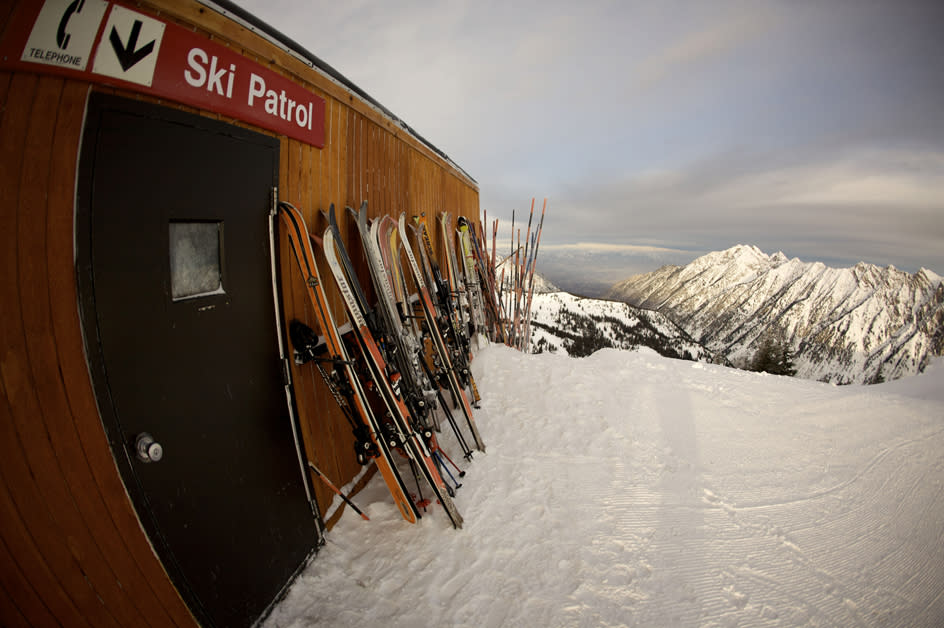 If at all possible, resist the urge to show off your new jacket or break in your latest skis or snowboard. Freshly serviced chairlift pulleys occasionally hemorrhage greasy water like post-apocalyptic fire hydrants, and the early winter snowpack conceals countless unseen hazards just beneath its surface. It's a well-documented phenomenon that during the first month of the season, brand-new boards and skis are subject to powerful cosmic forces pulling them toward these obstacles. If you're renting or demoing equipment, it's worth paying a little extra for the damage insurance policy offered at most shops to ensure you won't be held responsible for any mishaps.
GET THERE EARLY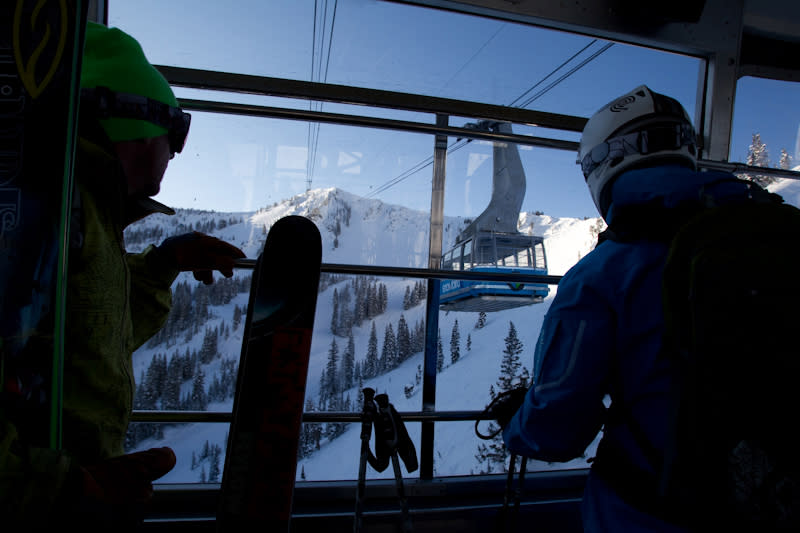 There's nothing quite like the energy and buzz around a resort on the first day of a new season. High-fives are slapped and stories from previous winters exchanged as the lift lines form, and the closer you are to the front, the more infectious enthusiasm you're bound to absorb. (If you want to make instant friends, offer some coffee or a nip to those next to you in line.) There's also the added benefit of not having to hang out for long once the lifts start turning—the magic tends to fade in a hurry if you're stuck waiting for an hour.
STAY ON-PISTE
Appearances can be deceiving. There's a reason you don't see any tracks going into that glade or coming out the landing of a rock drop. Until the snowpack depth is at least 45 or 50 inches, the best policy is to stay on the groomed runs—while the terrain may look tantalizing after a fresh dusting, it needs several feet of settled snow to safely cover up all the deadfall, rocks, and stumps that can wreak havoc on your base and body alike.
TAKE IT EASY



Early season is for having fun and getting your legs in shape, not collecting epic GoPro footage to impress your friends back home. There's a reason TGR and Warren Miller don't usually film in November—even the best in the world need some time to warm up before they start pushing their limits. Be patient, and know that you'll be better prepared for the deep mid-winter days after knocking the rust off ahead of time.
STAY ALERT

Once in a while, Utah will get hammered with early-season snow and allow the resorts to offer a good chunk of terrain for opening day—but more often than not, there will only be a handful of runs available for a somewhat larger handful of riders and skiers. A little conscientiousness goes a long way when navigating early-season traffic—a busy slope on the first day of the year probably isn't the best time to practice your wide-open GS turns.
STAY STOKED
Let's be honest—conditions on opening day at any resort are rarely ideal. But early season skiing is less about amazing snow, and more about sharing good vibes with others who are just as passionate about winter as you are. Take some laps, have some fun—and when your legs have had enough, make some new friends at the nearest bar or one of the many tailgates you're sure to find in the parking lot. You just might luck into meeting someone who's willing to reveal a few local stashes during your next visit.