The Mill Creek Pipeline ride is a Salt Lake City mountain biking favorite due to its easy accessibility, long riding season, and beautiful views.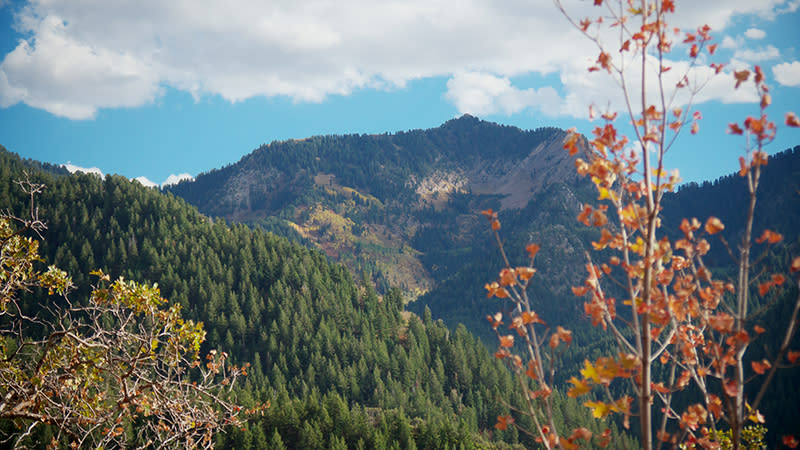 It climbs up Mill Creek Canyon, running on the hillside above the road. It's southern exposure helps it stay dry early in the spring and late into the fall, and it is even rideable in parts of the winter. Likewise, the trail is very well shaded; the trees even create a tunnel effect in places, which makes it a nice option for hot summer days.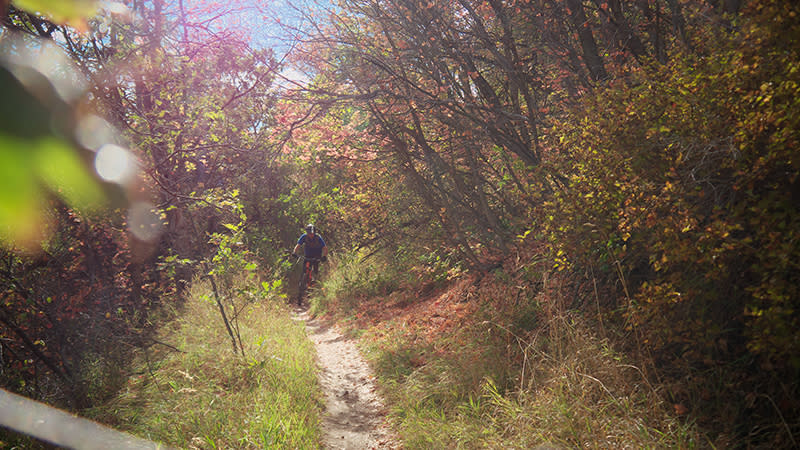 When there is a break in the trees, you are rewarded with gorgeous views of the surrounding mountains and the Salt Lake Valley below. In general, the trail is relatively flat with a few good climbs and descents in the middle.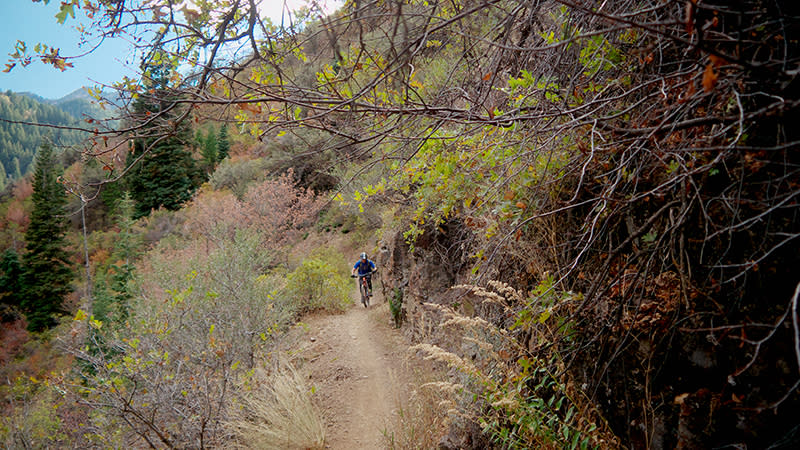 There are a handful of ways to access the trail, but if you enjoy a ripping descent, you will not regret hitting the Rattlesnake Gulch Trail, which ties directly into the rest of your ride and is the lowest access point available.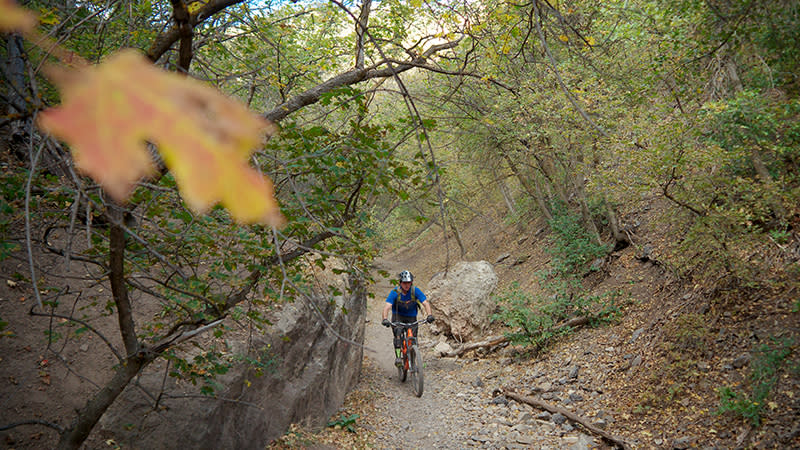 The steep, rocky nature of Rattlesnake Gulch makes it a painful climb, but you'll get a welcome and rowdy descent on an otherwise cross-country biased trail. In all, the Mill Creek Pipeline Mountain Bike Trail is a great ride near Salt Lake City.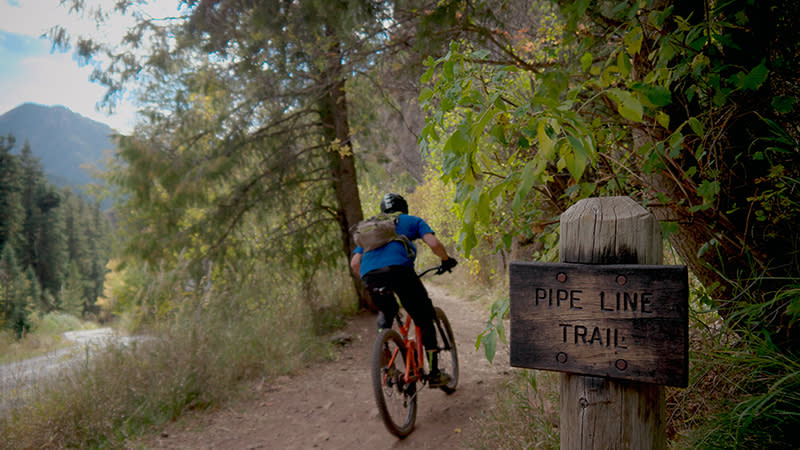 Pros: Shady. Views. Long season. Easy access.

Cons: Busy. Flat.

Congestion:
Moderate
Preferable Season(s): Spring, Summer, Fall

Day-Use/Parking Pass Required: General Day Use Fee ($3.00)

Total Distance: 14.00 mi (22.53 km)

Terrain Difficulty: GREEN

Trailhead Elev.: 5,345 ft (1,629 m)

Net Elev. Gain: 1,309 ft (399 m)

Trail Uses: Hiking, Biking

Trail type: There-and-back

Dogs allowed?: Yes
Check out more about this trail at Outdoor Project or download the PDF guide to print and take with you.