The Lake Mary/Catherine's Pass Trail is a great hike with plenty of options when it comes to adjusting the length of your adventure. On this trail there are three major lakes and access to Little Cottonwood Canyon by way of Catherine's Pass.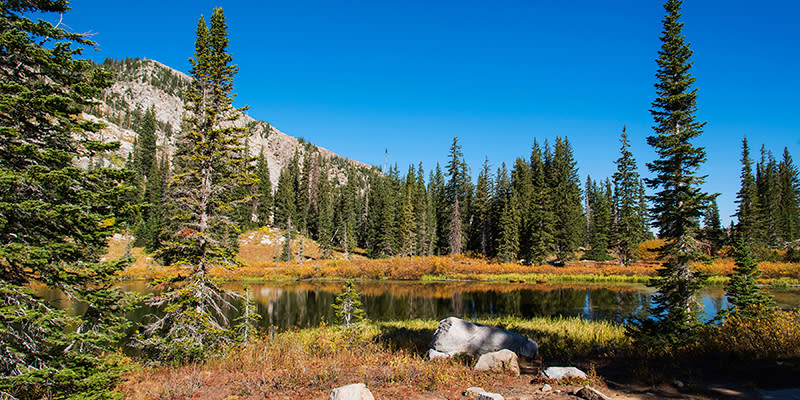 Great views, incredible autumn color, and frequent wildlife keep a steady stream of hikers coming up. Beautiful peaks rise above the lakes including Mount Millicent, which during the winter is a major part of the terrain at Brighton Ski Resort.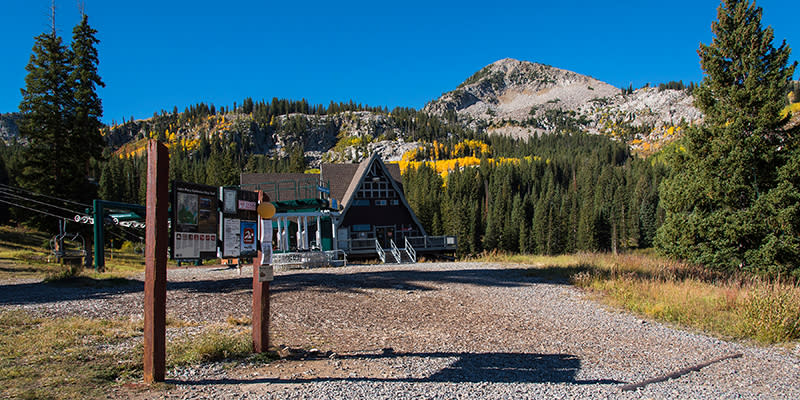 Like most Wasatch hikes, this one can be pretty steep at times, but the short distance and amazing views make the climbing worthwhile. Once you enter Brighton Ski Resort, look for the main ticket counter and head up the small hill toward the ski lifts. A trail information board gives you all the distances to the various lakes and their climbing elevations.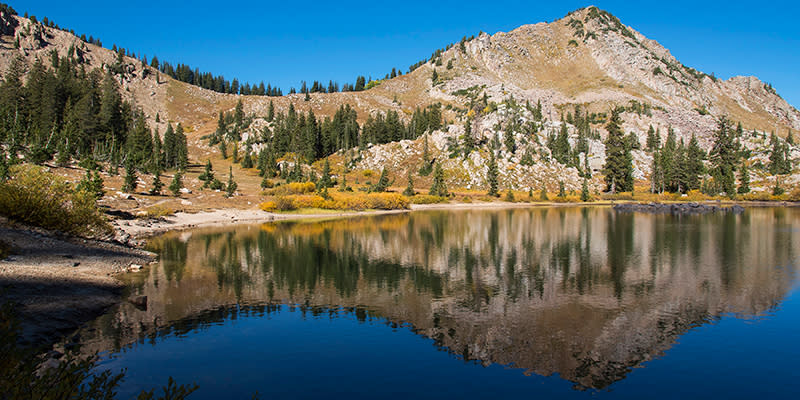 The stats included in this article are for hiking all the way to Catherine's Pass. Lake Mary is the largest and first of the three lakes, followed by Lake Martha and eventually Lake Catherine before the trail reaches the pass.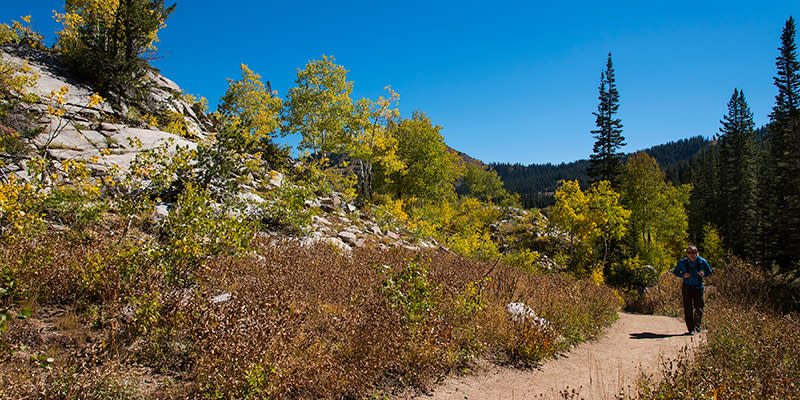 From the lookout points you can see up and down Big Cottonwood and toward Guardsman's Pass, which heads toward Park City and Midway.
Feel free to bring your fishing rods, but make sure you leave the dogs at home for this and any hike in Big Cottonwood Canyon. Keep an eye out for the local moose, hummingbirds, and red-tail hawk that frequent the area. There are several places you can fork off the trail and head to other lakes such as Dog Lake.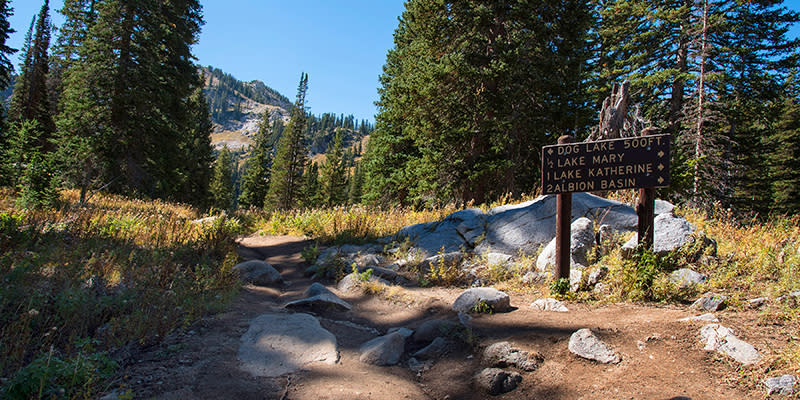 They are clearly marked along the way, allowing people who have come up here before to try new variations. If you feel ambitious you can continue to the Little Cottonwood side of Catherine's Pass for another great trail, but this is usually accessed from Alta rather than Brighton.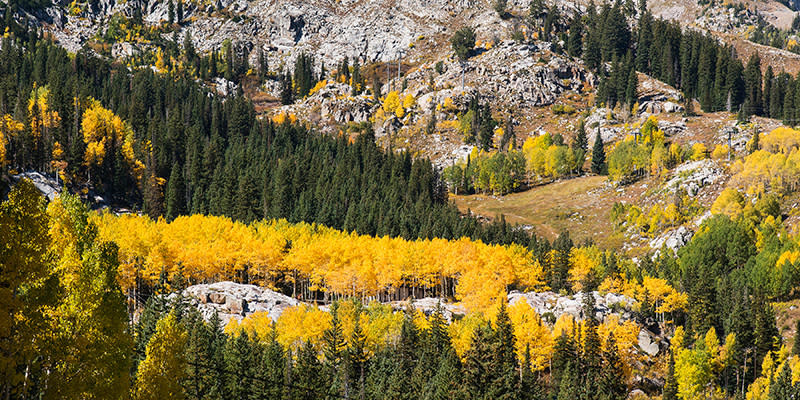 Pros: Tremendous fall color. Beautiful lakes. Moose and other wildlife. Fishing.

Cons: Steep terrain. No dogs. No swimming. Crowded at times.

Congestion:
Moderate
Preferable Season(s): Summer, Fall

Day-Use/Parking Pass Required: Not Required

Total Distance: 4.50 mi (7.24 km)

Trailhead Elev.: 8,792 ft (2,680 m)

Net Elev. Gain: 1,450 ft (442 m)

Trail Uses: Hiking

Trail type: There-and-back

Dogs allowed: No

Check out more about this trail at Outdoor Project or download the PDF guide to print and take with you.