The first few weeks after closing day can be rough. You lay out your ski kit at night, set your alarm, and then you remember...
Here are some helpful practices for dealing with that post-season heartache.
Wax your skis or board one last time.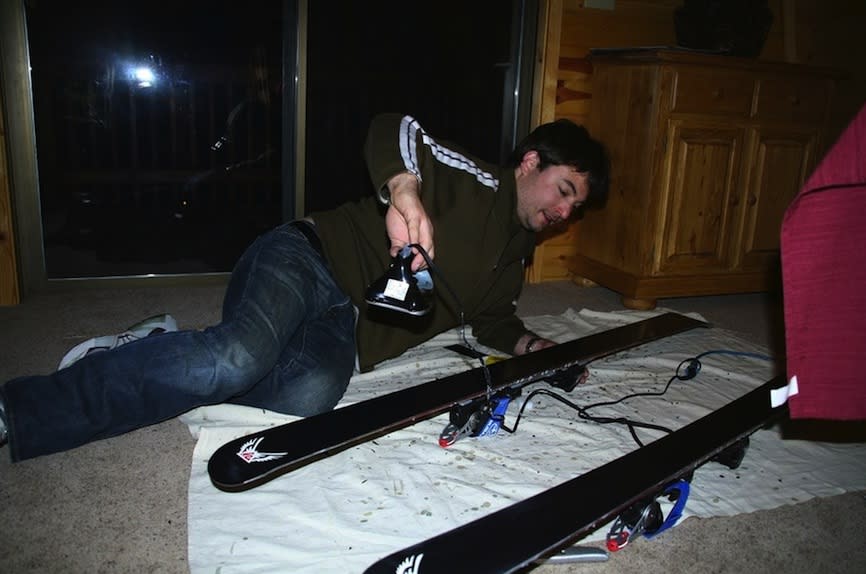 Photo: Flickr user cedralpass
It's best if you can get into a spooning position with your skis. Also, have "One More Night" by Phil Collins playing in the background. And maybe some candles and white wine. 
Build a fort around your refrigerator and watch ski movies on your laptop.
"I got the idea when I noticed the refrigerator was cold."
Let your friend smash whipped-cream pies in your face.
It's called a high-fructose face shot.
Bite into a York Peppermint Patty.
Sensations range from ski jumping to luging to standing on frozen mountaintops. Your sensation may differ from the sensation depicted here.
Spend your savings on a trip to Portillo.
It's always winter somewhere. Just don't blow all your money on guided ski tours and pisco sours. You'll need some for next year's trip to the Wasatch.
Go roller skiing.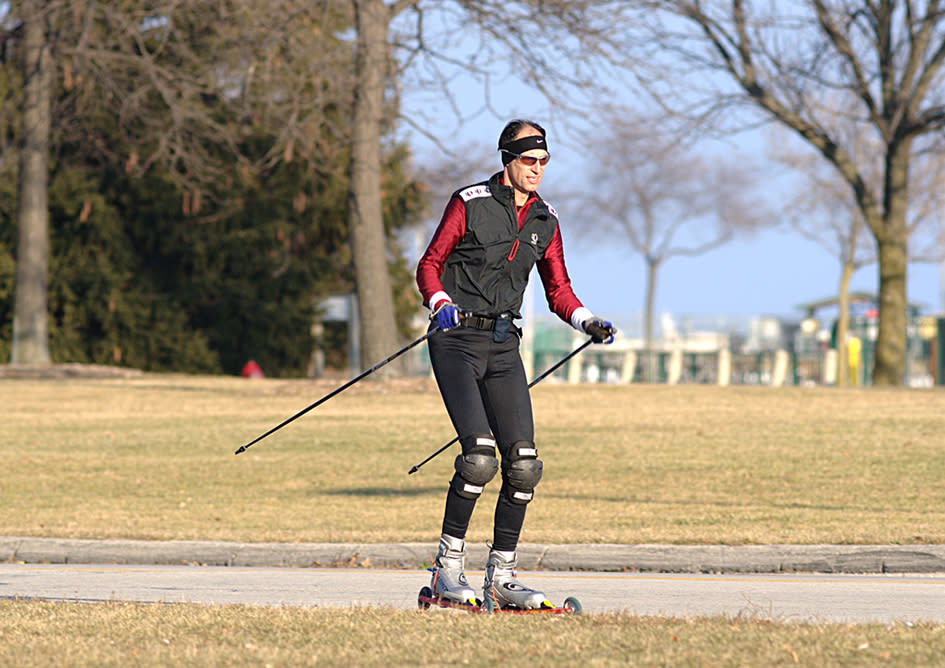 Photo: Flickr user Michael Pereckas
Don't forget to work on those pole plants.
Go motorblading.
Don't forget to buy life insurance first.
Go on a river trip.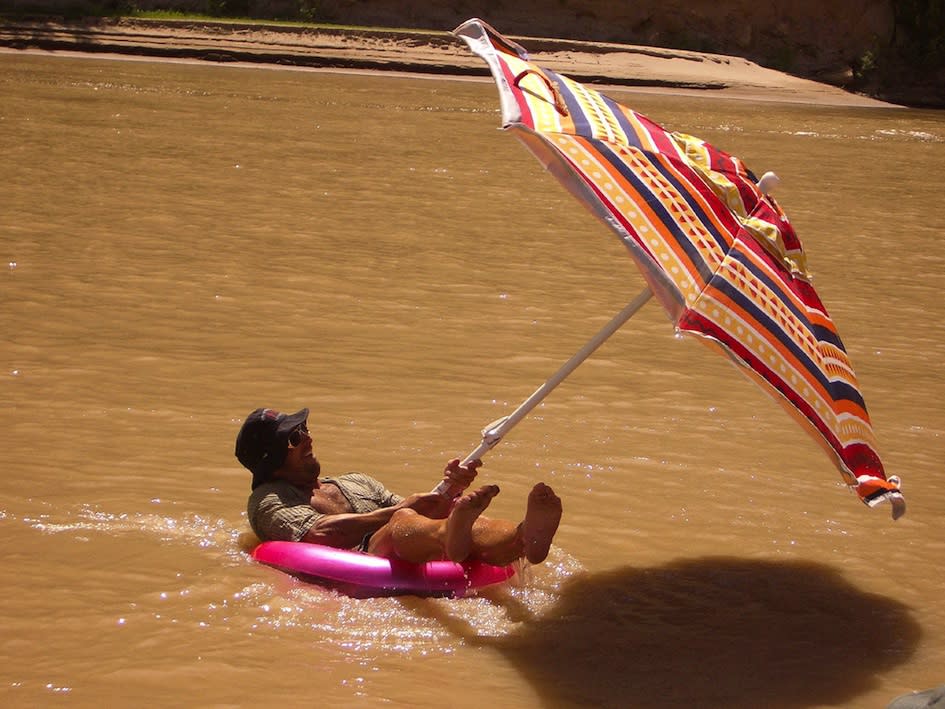 Photo: Flickr user bigdadadventures
It's another way to float on snow. (Liquid snow, but still.)
Complain.
It won't bring winter back, but at least it will annoy everyone around you.
Remember the moguls.
Oh, right. Moguls. I can definitely handle a few months without accidentally winding up on the moguls. 
Go hiking or backpacking.
See what your favorite resort looks like in its summer clothes, or grab some friends and head into the backcountry—maybe you'll spot some new lines while you're out there.
Build a miniature Mount Baldy out of mashed potatoes.
Experts say this is a healthy way to deal with obsession.
Do lots of squats and lunges to prep your quads for next season.
The best part about squats and lunges is that you can do them practically anywhere and any time: during lunch breaks, while waiting in line for a movie, between acts at the opera...
Cry for a few days, then tune up the bike and head straight back to the mountains.
Breaking up with winter is hard. At first you feel like you're cheating on your skis, but after a few laps on the dirt, you get over the guilt. Plus, riding the Tram to the top of the Big Mountain Trail really helps you ease out of winter mode.