George Jedenoff is a member of The Wild Old Bunch of Alta, Utah, "an extended group of 'old-time' skiers capturing Alta's long-time tradition of pleasant company and deep powder."  (Did you know that if you're over 80, you can ski Alta for free?) George has been skiing the Wasatch for 55 years, and he has some sage advice for those who want to know the secrets for lifelong shredding.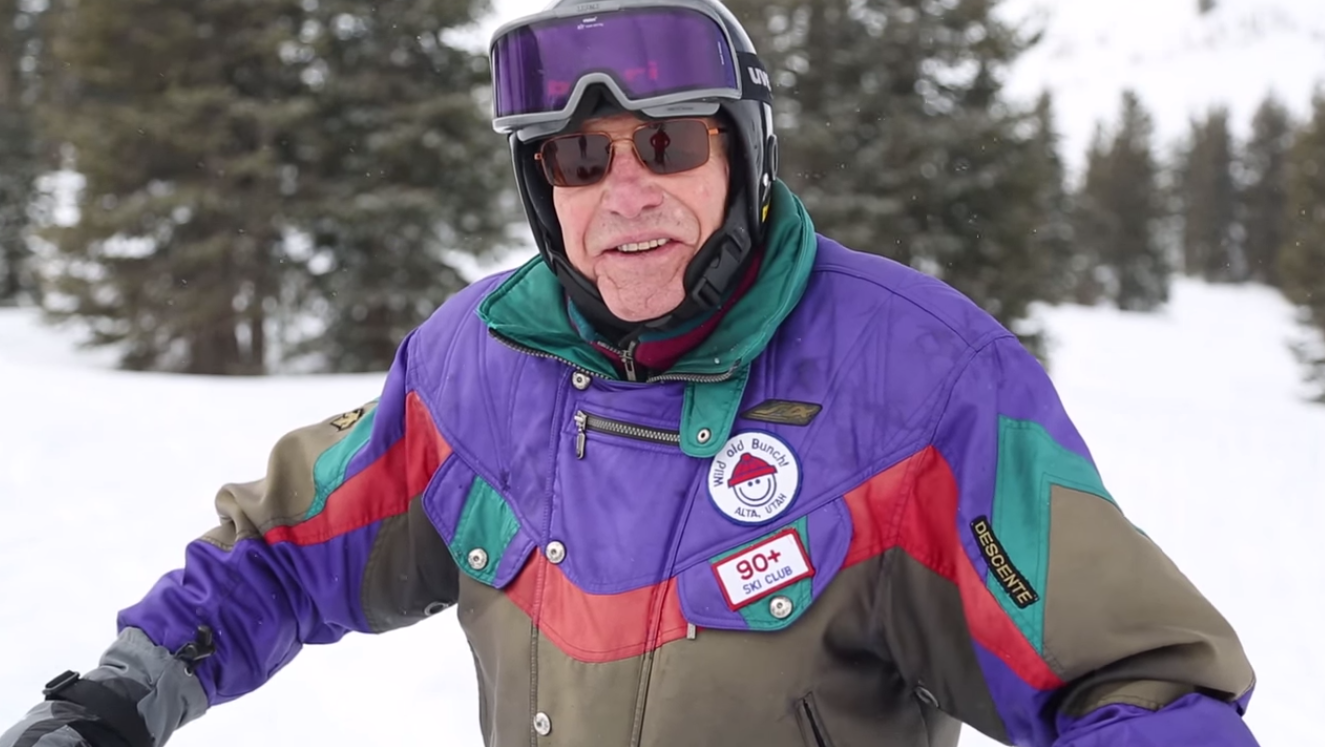 You can learn to ski at any age. George learned to ski in his late 40s, and he's been skiing for 55 years.
Playing a little golf in the summer goes a long way.
Don't eat too much.
Get enough sleep.
Maintain moderation in everything you do.

Don't get so excited about the powder that you stop breathing.

Skiing can take you all over the world—but Wasatch powder is the world's best.
Learn to ski all kinds of snow, then you can fully enjoy every ski day.
Don't let numbers bog you down.

Have some good ski buddies.  
See Ski Utah's interview with George here: